Information
mexico's ultimate surf adventure!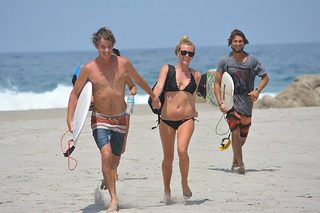 Mexico's Ultimate Surf Adventure! Punta Chivo Surf Camp in Salina Cruz has everything you need to enjoy world class rights with friends in a great environment. We provide Surf Trips and Surf School packages as well as many other activities. Take a surf trip where you have the benefit of local expertise and experience. Crowds are our enemy so we will make it our priority to get you access to empty beautiful waves. We were the 'Original surf camp' in Salina Cruz, Mexico and the only camp run by local experts.Our success comes from our passion for the Ocean growing up travelling, surfing, fishing, hiking and meeting new people along the way for over 20 years. Come experience our passion!
all experience levels welcome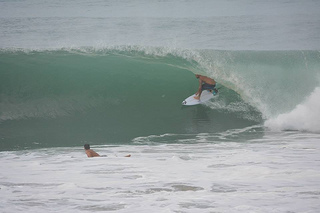 We cater to a range of surfers from beginners to everyday surfers as well as top professional surfers such as Wllian Cardoso, Fredrick Pattachia, Pedro Barros, Mick Fanning, Manu Bouvet, Nathan Hedge and many more, even Hollywood actor Phil Austin (Olympus has fallen) has spent time surfing in Salina Cruz. Everyone is welcome at Punta Chivo Surf Camp whether novice or advanced and all are ensured that they will never forget this surf camp experience!
ideal location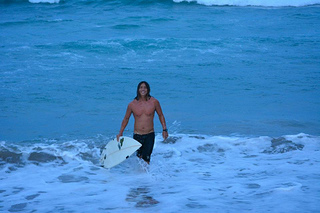 Come and enjoy a surf camp's lifestyle! We are located approximately 80 miles south of the tourist destination of Huatulco. Salina Cruz Surf Camp Punta Chivo offers surfing packages to suit every budget and trip style. Our Surf Camp is very good located 5-10 min from the first surf spot. Your experienced local surf guide will ensure that you can take advantage of the best breaks the zone has to offer, surfing in clean, clear water with no crowds and no hassles. Should the rare occasion occur when there is no swell, lagoon kayaking, hiking, fishing trips and other activities will be available.
enjoy beautiful salina cruz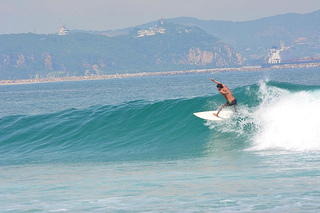 The people of Salina Cruz and our staff are friendly and hospitable and will do their best to make your visit an enjoyable one. The tropical setting and inviting atmosphere combined with some of the best surf in mainland Mexico, make Salina Cruz's Punta Chivo Surf Camp the perfect place to experience a new surfing adventure. Bookings are limited to ensure that your surfing holiday can be enjoyed without the hassles of crowded waves so visit our Contact Page to book your trip today!
Our Advantages
| | |
| --- | --- |
| | Our tours start early from 5:30 -6:00 am |
| | Full day excursions so we spend more time surfing and we offer Beach Barbeque's) |
| | Big shade with chairs for your comfort at the beaches. |
| | We'll go to the right spot for the conditions directly we don't waste time checking one by one. |
| | The other surf camps uses non surfers for surf guides and you will be sharing your tour with more of 8 surfers. |
| | Your surf guide is willing to drive and that's not the case with all camps! |
getting there
| | |
| --- | --- |
| | Arrival to the area is generally done in the airport of the city of Huatulco (airport code : HUX) Salina Cruz is approximately 2 hours south of Huatulco, Normally it is more common to take a flight of connection in Mexico City then to Huatulco. |
| | Salina Cruz also is well connected in bus with many destinations. Oaxaca City (5 hrs) & Puerto Escondido (5 hrs) Many companies of bus, offer buses first class, comfortable, for a low tariff. Book a ticket Online with Ticket Bus |
| | Upon arrival, a member of our staff will meet you at Huatulco International Airport and will take you to the Surf Camp in Salina Cruz our staff are the most experienced and professional in all of Oaxaca coast, hands down. |